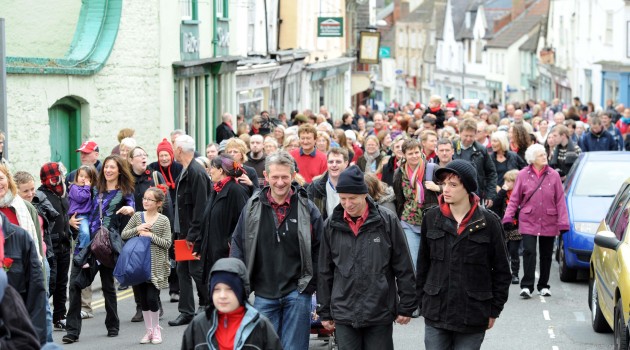 We're very proud to be taking part in Wotton's Christmas Vintage Evening tomorrow and we hope you'll come along and join in the fun! Maybe you'll sing with us too?
Lots of people know the song now – not just the soloists and choir but hundreds of school children and supporters too. So we'll be listening out for everyone's voices as we sing our way down the town with lots of kids and (rumour has it)…. Father Christmas.
Please join us at 4pm when the celebrations begin! You'll be supporting our town, our Chamber of Trade and, if you bring a little change and throw it in one of our buckets, raising money to reopen our youth centre too. Will you help us to give Wotton's young people a really cool present this year. Please?
Hope to see you there!