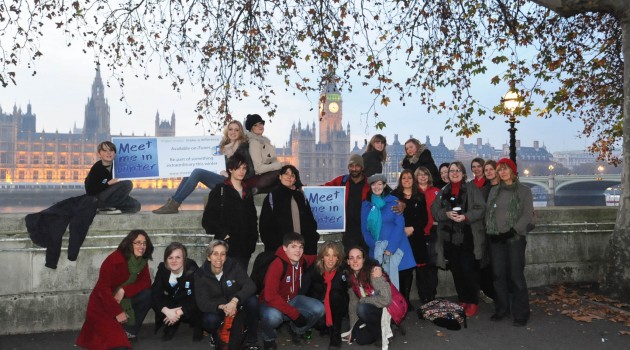 The soloists and choir travelled to London to perform as a flashmob. They sang for thousands all around the capital, including as many major landmarks as they could manage. The next day, their story appeared in over 150 newspapers. There was talk of a surprise chart hit…
In the end, it was the Military Wives who provided the year's heartwarming charity number 1, but the people of Wotton-under-Edge had, in their own quiet way, made a significant difference all over the world.
Through their determination to campaign to improve the lives of others and their extraordinary celebration of community, they created resources, goodwill and friendships which hadn't existed before. They demonstrated that together we can do extraordinary things.
So….what extraordinary thing shall we do next?