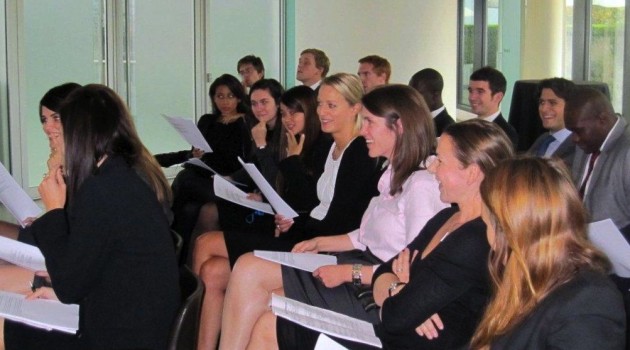 Our new friends at Singing Works in London are giving us huge support. Here's a bit of info about the fantastic work that they do to get people singing….
Singingworks sets up and runs choirs in the workplace and one off singing team builds. Lots of people want to join a choir and don't have time- so we go to them.
A "de-stressing sing" at lunchtime oxygenates the blood and leaves people feeling alert but relaxed. Singing is aerobic: it triggers all those "happy chemicals" endorphins/ dopamine: it's a natural high. Without
realising it, people are improving their communication skills as they learn to listen to each other and engage an audience. Nothing teaches you more about good "team skills" than learning to sing with other people.
Miraculously it gets you out of your comfort zone whilst building your confidence.
And we keep the HR Directors happy, because we build internal, non- hierarchical communities, that unite an organisation from the top floor to the shop floor. As if that isn't enough, we also enable organisations to reach out into the wider community and sing with, and for, other people.