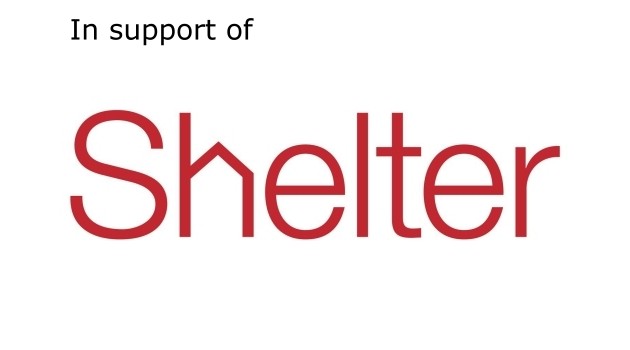 "Shelter believes that everyone should have a home in a place where they can thrive. They understand the harm that bad housing causes and the burden it puts on families, relationships, health and especially on children. They help people find and keep a home and they campaign for decent housing for all.
Home is at the heart of a community, providing comfort and security to individuals and families. Sadly, many people in the UK are living in temporary accommodation or suffering in bad housing and living in dangerous conditions. Shelter works to alleviate the distress caused by homelessness and bad housing by providing advice and support through their national helpline, website and network of local housing advice centres; they also campaign for more affordable housing and new laws and policies to end the housing crisis for good."
All at Meet Me in Winter are proud to be working in support of Shelter. We have raised nearly £500 so far via our JustGiving page. In addition to this, we will donate 45% of all profits from sales of the song and video to help them fund the invaluable work that they do.
Shelter : registered charity in England and Wales (263710) and in Scotland (SC0023277)