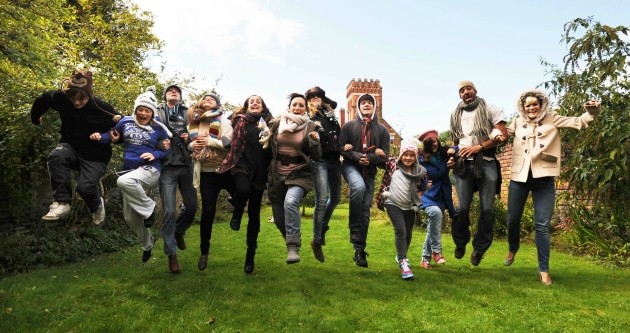 If you're in London today – listen out! You might see a Meet Me in Winter flashmob appearing just about anywhere…
Whenever we find people who feel like singing, we'll stop and teach them the song.
And the rest of the time, we'll simply pop up all over the place, hand out some stickers, sing cheerily to them and then disappear into the crowd.
We're not collecting money or asking for anything. We just want to get people singing. Simple as that!