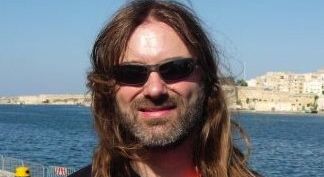 Scottish guitarist Andy Christie has recorded and performed with many bands and artists including Prog rock legends Curved Air, French singer Emma Shapplin, Blues harmonica star Ian Briggs, Ruby Turner (Hold On, National Theatre Tour) and jazz legend Jim Mullen.
He has played at many festivals including Glastonbury, The Cork Jazz Festival, Malta Jazz and Rock and the Isle Of Wight.
Andy is very proud to part of the Meet me In Winter Project!