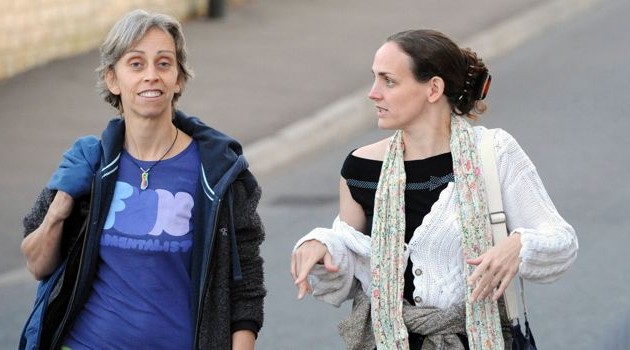 Although lots of people in the project are more in the public eye, it has to be said that without Wendy Lomas, Meet Me in Winter wouldn't be happening at all.
She was involved in the very earliest discussions about what was possible and how it could be achieved, has been in charge of PR and the Street Team and much more besides.
Most importantly she has believed in the idea and everyone's ability to realise it all the way through, even when those around her were exhausted, dispirited and ready to call it a day!
Wendy's background is in customer relations, retail management, personal development and natural health. She has worked at Waterstone's and Neal's Yard Remedies in Cambridge and London.
She and her two sons moved to Wotton in April, and after many months of work on MMiW they have already come to love the place and the people. What a great way to make somewhere feel like home!
(Wendy Lomas with singer Ruth Jarvis)