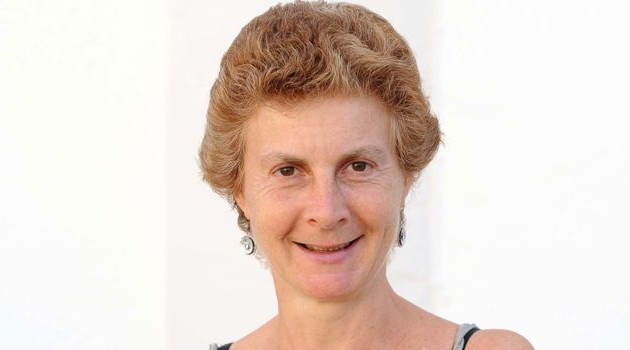 In the UK one in eight women, a massive 48,000 every year, get diagnosed with breast cancer. For some reason I never expected it to happen to me, but then, last year, it did. It is quite a shock to be faced with a potentially life threatening disease at the age of 46, when you still have a family to bring up and assumed you had all the time in the world to do it!
The biggest thing I learnt from the whole terrifying experience was how much the community means to people in my position. I had two operations and spent months at home undergoing chemotherapy. The community rallied round in every way possible; some helped to look after the children, others brought us home-made food, they dropped round, phoned or e-mailed  to cheer me up, loads of people sent cards or flowers,  and when I did manage to get out people always stopped me in the street to ask me how I was getting on. I was really surprised by the number of other women in Wotton who had been through the same experience, and who could offer me advice and encouragement.
There was something I have wanted to do for some time. I run a technology club at my son's school, Blue Coat, where we have lots of fun designing and building things such as balloon powered hovercraft and buggies, marble mazes, zip wires, pop rockets, bottle rockets and miniature siege weapons such as ballistae and trebuchets!  I wanted to write a little book of detailed, illustrated instructions so that lots of other children could also have a go at the projects.
When I realised I would be stuck at home for months, unable to pursue any of my normal activities, I decided that I would focus on achieving this one thing. All my spare energy (of which there was precious little) went into building prototypes and writing and illustrating the instructions. Again the Wotton community pulled out all the stops, with support and encouragement, ideas, photography, cover design, testing out the instructions and proof reading the manuscript.
After a period which seemed like forever, but was actually only six months, the book and the chemotherapy were finally finished. The book was printed and bound at our local printers, and we launched it at the school. There was an amazing response from the school community – 62 copies sold and loads of the children came to an after school design and build session. We had another session at our other local school, the British School, and a third in the library – the librarian said the place was buzzing; she had never seen it so full!
Our local bookshop in Wotton agreed to stock the book, and it is also available on line (see www.technologyforfun.co.uk for more details). It is a testimony to all the people who helped, and a cheering thought that, even if I were to lose the cancer battle, perhaps some of my ideas and enthusiasm could carry on without me!