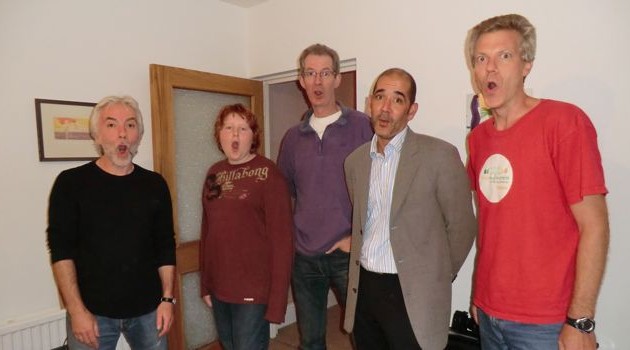 This Thursday and Friday evenings, if you're in town and fancy hearing what we're up to, come and  listen to the choir rehearse. We'll be practising from 7-9pm each evening and you'll get a preview of the song, not to mention a chance to witness 90+ people doing the Rubber Chicken and singing about Coco Pops.
Unmissable opportunity?
We think so!
Please come along to the Baptist Church on Rope Walk and say hello. Everyone welcome, just bear in mind that you'll need to listen quietly if we're doing something tricky, like three-part oohing. That's very difficult. Very, very difficult….
(Just look at these guys oohing. They're professionals and they're still having to concentrate really hard, bless them…)