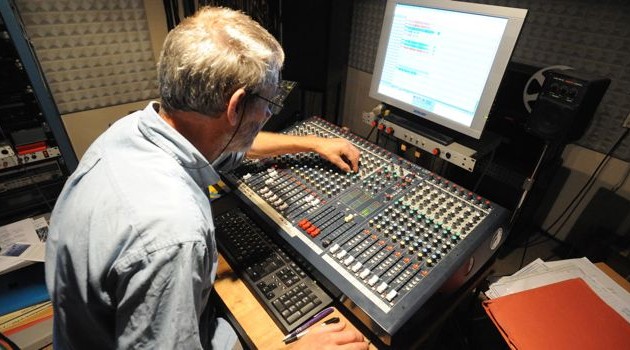 Lots happening over the next few days – it's all getting very exciting round here!
Today Katie and Ian will be back in the studio, recording string and melodion tracks with Fiona Barrow, plus a few extra touches of guitar colour from Andy Christie.
After that, there'll be the choir's last rehearsal between 7-9pm this evening. Feel free to drop by and listen if you're passing the Baptist Church!
Then first thing tomorrow, Katie and soloist Paul Marshall will be interviewed on BBC Radio Gloucestershire's Breakfast Show, to be broadcast live at 8.40am. There will also be snippets of an earlier interview with Katie featured on news bulletins throughout the day.
They'll be rushing back for a prompt ten o'clock start at the Baptist Church, where the choir will be recording.
At 1pm a camera crew from BBC Points West will drop in to film the end of the recording session. So if you're in the area, why not come along and see what's happening? You won't be able to come into the building during the recording (for obvious reasons!), but you never know – they might like to film a crowd of supportive people outside too!
More to follow….